Hair Colour
Ammonia-Free Developer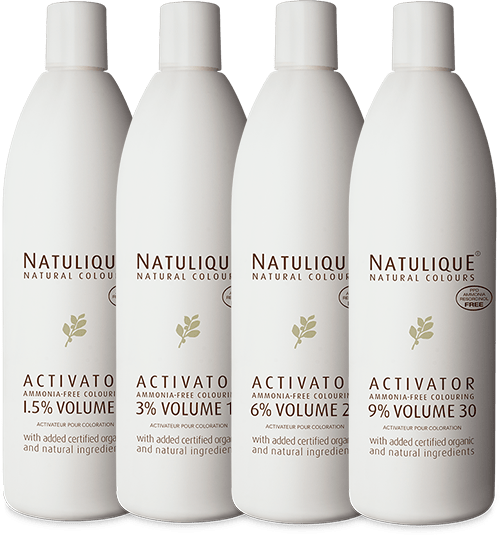 Hair Colour
Ammonia-Free Developer
NATULIQUE Ammonia Free Developers are slightly oxidizing compositions with a high level of lanolin as one of the ingredients. The natural protection and the level of moisture in the hair are thereby significantly increased.
The hair structure is after colour service ensured to be in order, sound and natural. NATULIQUE Ammonia free developer are 100% ammonia free!
Available in:
1.5% Volume 5
3% Volume 10
6% Volume 20 (Vegan Friendly)
6% Volume 20
9% Volume 30
12% Volume 30
No Artificial Colours
No Added Silicon
No Parabens
Vegan Certified
Animal Cruelty Free
Sustainable Packaging
Professional Quality
Product Ingredients
Aqua (water), Hydrogen Peroxide, Cetearyl Alcohol, Paraffinum Liquidum, Peg-20 Hydrogenated Lanolin, Lanolin Alcohol, Glycerin, Ceteareth-20, Etidronic Acid, Tetrasodium Edta, Phosphoric Acid, Tetrasodium Pyrophosphate, Oxyquinoline Sulfate
---
Want to know more about Ammonia-Free Developer?
---