Curling & Smoothing Systems
Natural Curl Creator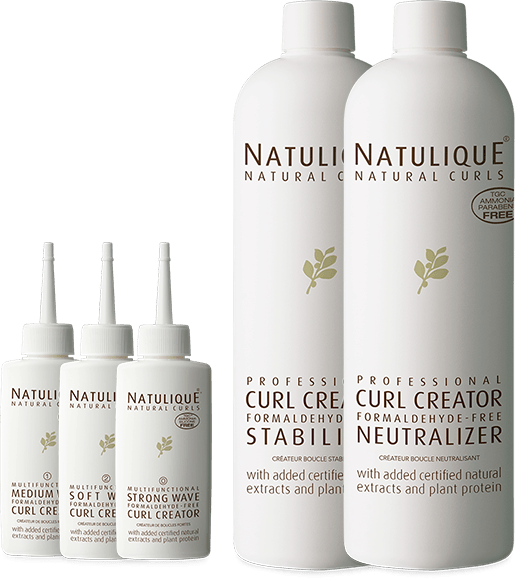 Curling & Smoothing Systems
Natural Curl Creator
The sensational NATULIQUE Natural Curl Creator is an innovative multi-functional curling and smoothing system that utilises natural ingredients and less chemicals to create permanent natural curls, or smoothen hair while leaving it feeling healthy and strong.
No Artificial Colours
100% Thioglycolate (TGC) Free
100% Paraben Free
Vegan Friendly
Animal Cruelty Free
100% Ammonia Free
Matches Natural pH Levels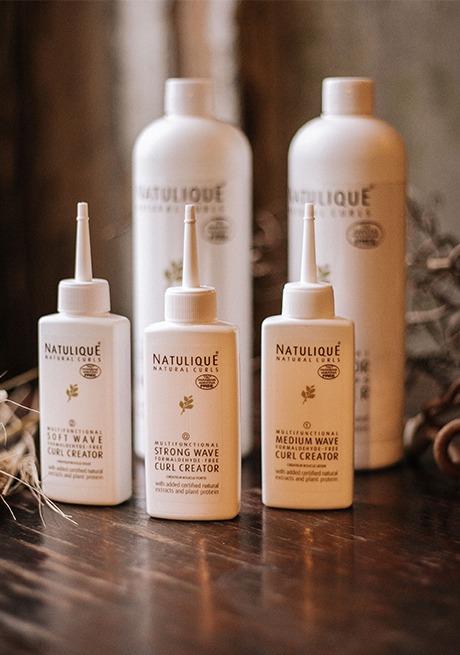 Natural Curl Creator
Natural & Innovative Perming System
Our new NATULIQUE Natural Curl Creator is a modern innovative professional perming system that carefully creates permanent natural curls or smoothens hair. This versatile natural treatment can change the structure the hair however you desire depending on how it's used
---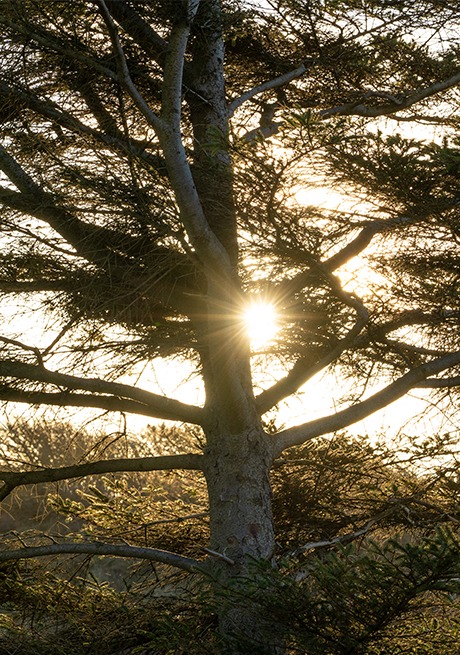 Infused with plant proteins
Formulated With Natural Ingredients
Formulated with added natural ingredients to match natural pH levels, it avoids the use of harsher chemicals making this a gentle yet powerful treatment that leaves hair protected, healthy and most importantly undamaged. Infused with plant proteins that naturally increase protein levels in the hair to help strengthen and treat the hair as gently as possible.
The lack of harmful chemicals makes this Natural Curl Creator perfect for you, your clients and the environment.
---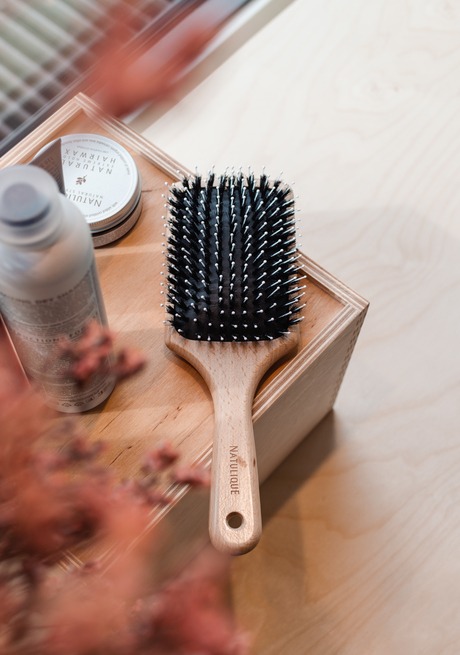 Ultra Gentle Formula
Organic And Natural Ingredients
The NATULIQUE Curl System can be used to change the structure and texture of hair from introducing curls and ringlets to softening tight curls or very curly hair. The procedure used determines the outcome and results you desire.
A Natural Perm is a modern, healthy way to prevent any hair- and scalp-related problems. Since they are void of toxic and harmful chemicals and toxins all-Natural Perms are better for you, your hair and the environment. Protecting the environment while caring for your hair will leave you feeling great as well as looking stunning.
TGC, Ammonia & Parabens FreeNATULIQUE Professional Curl Creators are Thioglycolate (TGC) Free, having been replaced by the much better ingredient, Cysteamin HCL. Thioglycolate can damage the hair because it normally contains Thioglycolic Acid – a very strong chemical not normally meant for use in hair products. Thioglycolic Acid is an eye and skin irritant and has, in lab tests, shown to detrimentally affect the liver and the gastrointestinal tract.
Technical InstructionsAre you about to use the Curling / Smoothing system in your salon? Download our latest instructions for the system via Dropbox.

Do not use on people under the age of 16. Prior to use, always read the technical manual for instructions on how to use. For professional use only. Not for retail sale.
---
Want to know more about Natural Curl Creator?
---