Shampoo & Hairwash
Nourishing Anti-Frizz Hairwash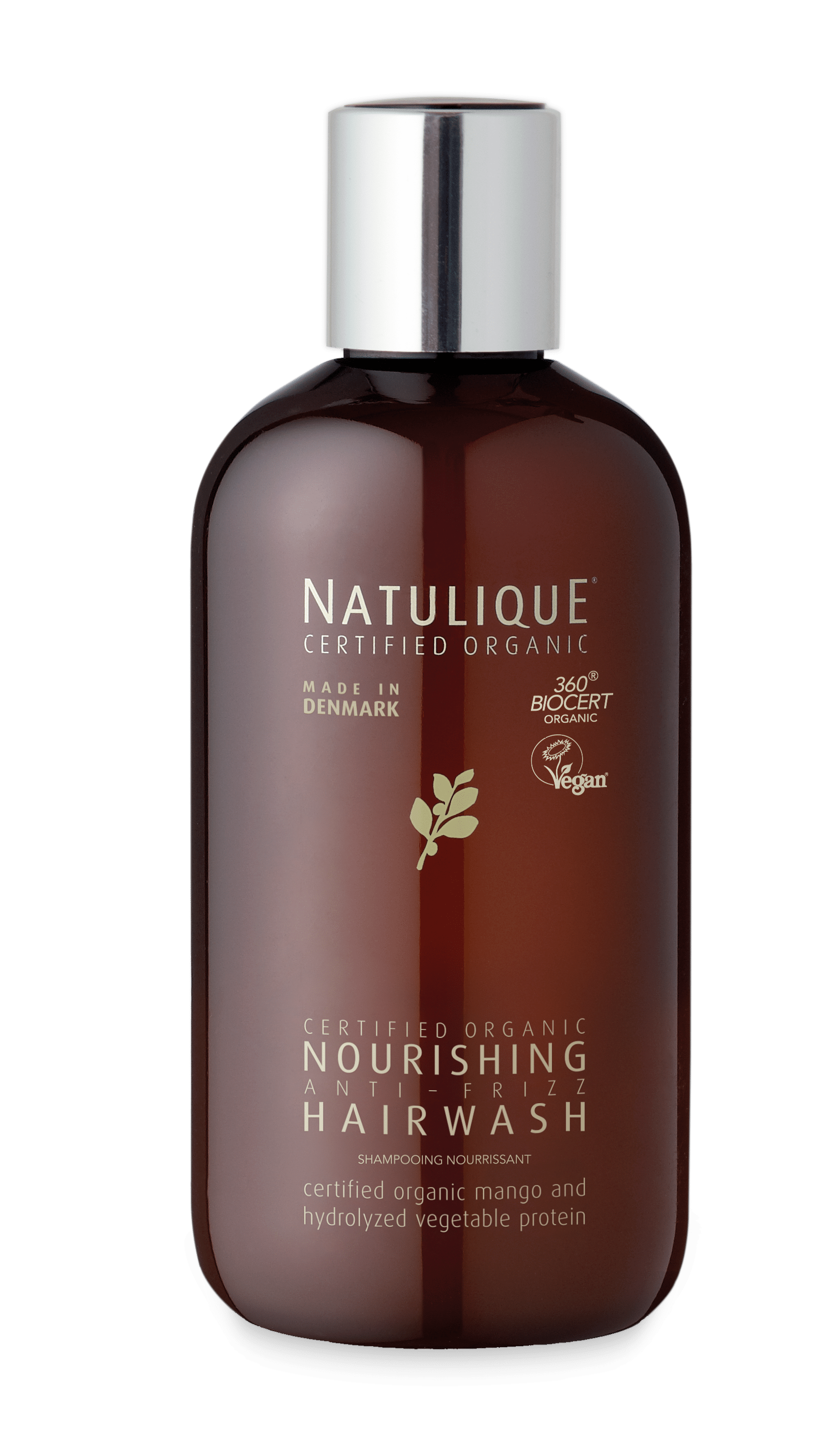 Shampoo & Hairwash
Nourishing Anti-Frizz Hairwash
Exceptional anti-frizz for an immediate increase in natural moisture and controlability
No Artificial Colours
No Added Silicon
No Parabens
Vegan Certified
Animal Cruelty Free
Sustainable Packaging
Nourishing Hairwash
Take Back Control
The perfect shampoo for dry, frizzy and unruly hair.
Designed to combat frizz with a unique formulation of natural and organic ingredients with exceptional functionality. Resulting in hair that is deeply moisturised, shiny and silky-smooth while ultimately making the hair more controllable.
The Nourishing Anti-Frizz Hairwash is absolutely essential when it comes to taking back control of the hair.
---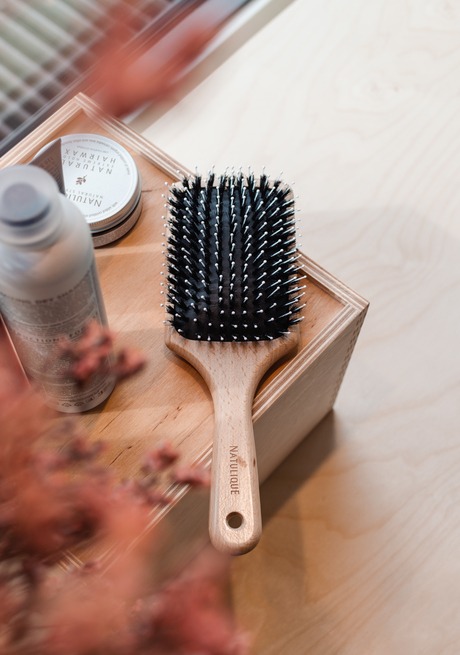 Anti Frizz Formula
Making Hair More Controllable
With its unique formulation of natural and organic ingredients , NATULIQUE's Nourishing Anti-Frizz Hairwashdeeply moisturises, shines and leaves hair silky-smooth.
Instructions for use: Wet hair. Apply shampoo and work from scalp to ends. Rinse and repeat if necessary.
---
Ultra Gentle Formula
Organic and Natural Ingredients
Mango ExtractSoftens and smooths the hair and reduces tangles and surface roughness.
Organic GlycerinIs a humectant for the hair making the hair able to pull moisture from the air keeping it hydrated and healthy.
Cranberry Extract
Is an exceptional antioxidant which helps smooth out the hair and tame frizz.
Hydrolysed Vegetable ProteinMoisturises and increases the ability to hold moisture, thereby making the hair less frizzy and more controllable.
---
Product Ingredients
Aqua (Water), Sodium Coco-Sulfate, Glycerin, Cocamidopropyl Betaine, Sodium Chloride, Sodium Cocoamphoacetate, Glycol Distearate, Citric Acid, Sodium Benzoate, Guar Hydroxypropyltrimonium Chloride, Polyglyceryl-4 Caprate, Laureth-4, Propanediol, Coco-Glucoside, Glyceryl Oleate, Hydrolyzed Corn Starch, Sodium Sulfate, Beta Vulgaris Root Extract, Potassium Sorbate, Hydrolyzed Vegetable Protein, Sodium Gluconate, Sodium Hydroxide, Mangifera Indica Fruit Extract, Vaccinium Macrocarpon Fruit Extract, Lactic Acid, Olea Europaea Leaf Extract*, Formic Acid, Aroma.
*) Ingredients from Certified Organic Farming
---
Want to know more about Nourishing Hairwash?
---